Premier Plantation for the "Perfect Quail Hunt"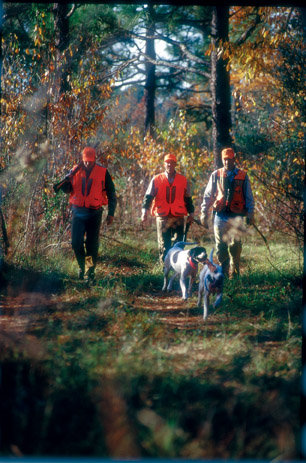 Everyone at Little River Plantation works hard to ensure each and every one of our guests has the perfect Southern-style plantation experience. If you're looking for the best place to go quail hunting in Georgia, your search is over!
Whether you prefer hunting fast-flying quail or just getting away for a while, Little River Plantation has everything you need for a plantation getaway. Bobwhite quail thrive amongst our 14,000 contiguous acres of privately held land. We offer visiting sportsmen quality fishing opportunities on over 1000 acres of freshwater ponds and lakes, stocked with largemouth bass, blue gill-brim, white perch, and catfish.