---
Little River Plantation offers exceptional wing shooting and trophy bass fishing experiences for the discriminating sportsman on our exclusive 14,000 acre property. We offer multiple quail hunting options for the wingshooting enthusiast. Whether you're visiting with a few close friends or as a Corporate Group looking for some time away, quail hunting is our specialty. Multitudes of fast flying quail, the careful working of the dogs, combined with the action and camaraderie amongst fellow hunters and guide, offer a wonderful respite from the doldrums of the business world.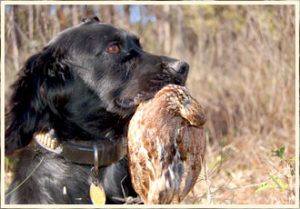 Our celebrated hunting opportunities come complete with all the relaxation one can handle at no extra charge. Accommodations are provided in our spectacular 7000 square foot hunting lodge nestled deep within the long-leaf forests and along the shores of the tranquility of Lodge Lake. These exceptional opportunities await those whom wish to take advantage of all that Little River Plantation has to offer. Our dedicated staff will work to customize your hunting trip to suit your individual needs. We look forward to meeting the many new friends visiting us this season as they will most assuredly return as our valued guests do year after year.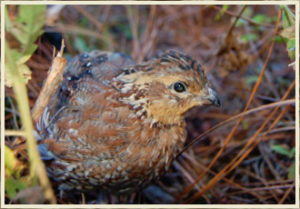 Our quail habitat and courses, encompassing just over 2000 acres combined, are set amongst picturesque ponds and lakes nestled deep within the mature long-leaf pine forests of Little River Plantations' sprawling 14,000 acres. The sounds of rush hour, cell phones, and screaming children, are replaced ever so subtlety by the sounds of nature, interrupted only by the sudden rush of rising quail under-foot and the report of gun as you connect on that perfect shot…or two.