---
A Leasing opportunity like no other is currently available here at Little River Plantation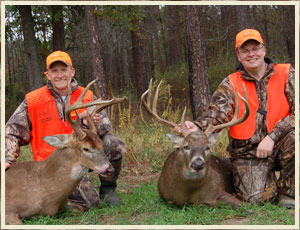 The same great 10,000 contiguous acre tract that has been filmed by top outdoor shows and has produced an outstanding amount of trophy bucks consistently for over 8 years is now available exclusively to a select group of 15 devoted outdoorsmen, under a five year minimum leasing arrangement at $18.00 per acre.
This incredible tract has over two thousand acres of agriculture within; planted annually in corn, soybean, peanuts, snap beans, cotton, and sorghum. It consists of extensive drainages and cypress creeks, hardwood bottoms stretching for miles, and numerous lakes and ponds within, ranging in size from 10 acres to as large as 70 . Bordering this property on its entire western side is a 30,000 acre private trophy deer plantation, where harvested bucks average in the 150"-160" class or better.
Little Rivers' 10,000 acre tract is without comparison when it comes to diverse agricultural and natural food sources as well as unique fauna in the southeast. It is privately held land by one individual family and has been extensively managed for trophy game for over 15 years.
Little River offered 30 select hunters the opportunity to hunt their 22,000 acre tract for over 8 of those years (four days per hunter), and in doing so took several trophy class bucks during this time.
In an effort to better serve our corporate clientele we are refocusing our efforts to become the premiere wing shooting destination and trophy bass fishery in the southeast on the remaining 8,000 acres; which lies on the entire eastern side of the lease-property.
This leaves the available property for lease in the heart of a 50,000 acre unfenced private trophy deer property, with little to no outside pressure of any kind. Lease also includes exclusive opportunities for Spring wild turkey, hog, waterfowl, wild quail, dove, and limited fishing rights.
Hunting Lease Opportunity
Perfect property to manage for 140" or better.
Intense RUT, Has been managed for close buck-to-doe ratio.
225lb. average live-weight on bucks taken off tract in past several years.
Year-round hunting for monster boars and meat hogs.
EXCLUSIVE Hunting rights to this 10,000 acre tract belong to the 15 people on the lease. You have our written guarantee!
Land Management
15 Covered tower stands and 10 two-person box blinds remain in place over multiple acres of perennial Whitetail Institute food plots.
25 covered supplemental feeding stations remain.
Lessee assumes trophy game and land management responsibility; maintaining current or better antler-restrictions, planting food plots, providing (optional) supplemental feed, etc.
A Leasers Quarterly Newsletter will be sent to all members discussing schedules for future timber operations, farming schedules such as crop rotation dates, pine straw harvest locations, etc. Most of which is suspended during peak deer season dates. Keys to all gates as well as aerial photos and topos provided to each member.
Facility & Property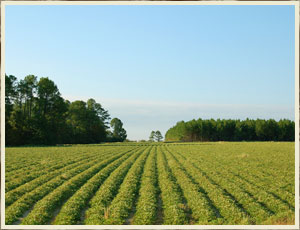 Electrical hook-ups/water and concrete parking for late model campers.
Year round secure storage for tractors and implements.
200 yard rifle range with covered bench.
Game cleaning area, walk in cooler and ice machine.
Seasonal four-bedroom, two-bath lakefront Cabin at Covey Lake; with all amenities available for rent.
Gated property throughout, with extensive maintained internal road system.
Round the clock Plantation Security included.
Plus many more options.
For those serious about more information regarding this leasing opportunity we are now booking two full-days guided tours of our property. This includes lodging and all meals for your party; full reimbursement if leased. View all this lease has to offer including; all food plots, stand locations, agricultural lands, and gain a better and more in-depth understanding of what a unique leasing opportunity this truly is.